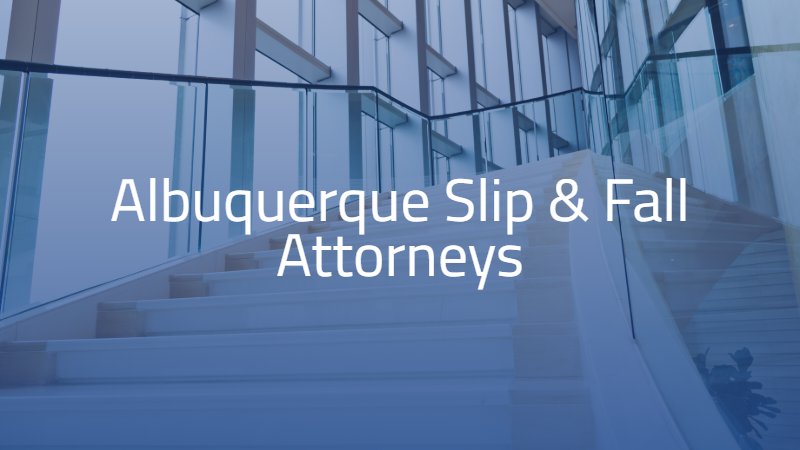 Slipping and falling can lead to much worse injuries than a few bumps and bruises. Serious fall accidents can cause debilitating injuries such as traumatic brain injuries, spinal cord injuries, and bone fractures. Hip fractures are especially common in fall accidents involving seniors over the age of 65. Complications from a hip fracture could be deadly for a vulnerable older person.
At Ring Jimenez, P.C., our Albuquerque slip and fall attorneys are passionate about representing injured victims. We advocate on behalf of slip and fall victims and their families throughout the greater Albuquerque area. If you or someone you love has injuries from a slip and fall accident anywhere in New Mexico, contact us for a free consultation. A property owner may owe you compensation.
Why Clients Count on Attorneys Iris Ring and Francisco Jimenez
We get the job done. Our Albuquerque slip and fall attorneys have collected millions of dollars for our clients.
We are Albuquerque locals. Francisco was born and raised here.
We have significant experience handling slip and fall accidents throughout New Mexico.
We have the employees, resources, and technology necessary to properly advocate for you.
We are affordable. Our Albuquerque premises liability lawyers never charge more in fees than a client receives after costs are deducted.
When to Call a Slip and Fall Lawyer in Albuquerque
If your injuries are minor and the landowner's insurance company is treating you fairly, you may not need to hire a slip and fall lawyer in Albuquerque. If the circumstances are any different, however, a lawyer could be a vital asset. A lawyer can make sure a homeowners or business insurance company does not take advantage of you. Your attorney can take over settlement negotiations on your behalf, fighting for fair and full compensation for a serious slip and fall accident for you. While you are in the hospital or focusing on your recovery, your lawyer can aggressively pursue money damages.
Who Is Liable for an Albuquerque Slip and Fall Accident?
Liability refers to someone's legal responsibility for another person's injuries, often due to negligence. Negligence is a legal doctrine that describes falling short of the accepted standards of care. For example, if a property owner fails to remedy a known risk, such as a leaky pipe, and a visitor slips and falls because of it, the property owner may be guilty of negligence. Property owners are liable for most slip and falls and other premises accidents in Albuquerque due to a neglect to notice or repair common defects.
Ice or snow
Wet floors/leaks
Waxed or mopped floors
Uneven surfaces
Spills
Grease
Obstacles or debris in walkways
Poor lighting
Loose mats
Dangerous staircases
You or your lawyer must be able to prove negligence to recover compensation for an Albuquerque slip and fall accident. Proving property owner negligence takes evidence confirming that another reasonable and prudent landowner would have done more to prevent the fall. Evidence may include video footage of the slip and fall, eyewitness statements, details from an accident report, the outcome of an investigation into how the owner ran his or her operation, photographs from the accident scene, and expert opinions. Hiring an attorney from Ring Jimenez, P.C. can make it easier for you to prove a landowner's liability for your slip and fall accident.
Contact Our Slip and Fall Lawyers for a Free Consultation in Albuquerque
Holding a property owner in Albuquerque liable for your slip and fall could repay you for the damages you suffered due to the accident. A successful settlement or verdict could contain enough to cover your past and future pain and suffering, lost wages, medical expenses, legal costs, and other damages. We can discuss the potential value of your particular slip and fall case during a free consultation at our local law office.
If you or someone you love has been injured in an Albuquerque slip and fall accident, contact our Albuquerque injury attorneys 24/7. Call (505) 373-3333 to speak to an Albuquerque slip and fall lawyer directly. Our law office is conveniently located on Rio Grande Boulevard in Albuquerque, New Mexico.