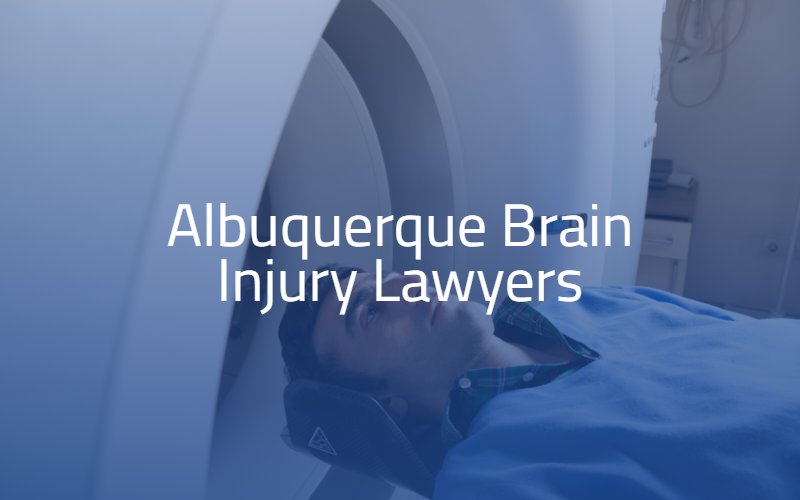 Traumatic brain injuries (TBIs) can happen in many different circumstances in Albuquerque. They are some of the most devastating types of injuries we see at Ring Jimenez, P.C. Our attorneys are passionate when it comes to representing clients with TBIs. We know many brain injuries are preventable and occur due to negligence.
It is our mission to hold negligent parties accountable on behalf of our TBI clients in pursuit of financial compensation. If you or a loved one has suffered a traumatic brain injury in an accident in Albuquerque, please our Albuquerque brain injury attorneys today for a free consultation.
Brain Injury Resources
Why Choose Our Albuquerque Brain Injury Attorneys?
Our lead Albuquerque personal injury lawyers, Iris Ring and Francisco Jimenez, go above and beyond to ensure the satisfaction of their clients.
Our Albuquerque traumatic brain injury attorneys understand how difficult living with a TBI can be. We work tirelessly to secure maximum compensation on behalf of our clients.
Our law firm strives to keep high-quality legal representation affordable. We work on a contingency fee basis for all brain injury clients.
How a TBI Lawyer in Albuquerque Can Help
Securing fair and just compensation after a traumatic brain injury is vitally important. Many people don't realize just how significant the long term costs medical treatment and rehabilitation can be. Victims and their families may trust the amount an insurer says their traumatic brain injury claims are worth. Before you accept a settlement, however, speak to an attorney. It may surprise you to learn that the actual value of your case is much higher than what the insurer is offering. With a brain injury lawyer's help, you can force an insurance company to treat you fairly and offer a better settlement.
Types of Traumatic Brain Injuries
A traumatic brain injury describes an injury to the head, such as blunt force trauma, that is severe enough to impact the brain or its surrounding fluids. A TBI disrupts the brain's normal function, either temporarily or permanently, and can cause many significant symptoms. One type of traumatic brain injury is just as serious as the next.
Concussion
Contusion
Diffuse-axonal injury
Coup-contrecoup injury
Edema (swelling)
Brain hemorrhage (bleeding)
Intracranial hematoma
Open head injury
Skull fracture
The most common causes of traumatic brain injuries in Albuquerque, New Mexico are car accidents, motorcycle accidents, bicycle accidents, falls, falling objects, acts of violence, gunshots, sports impacts, and explosive blasts. At Ring Jimenez, P.C., we can help clients recover for TBIs acquired in any preventable accident.
What Are The Long-Term Effects of a TBI?
For some patients, traumatic brain injuries are immediately noticeable. A victim may notice symptoms right away, such as headache, ringing in the ears, dizziness, vertigo, blurred vision, sensitivity to light and sound, nausea, vomiting, or fatigue. In other cases, a victim may not notice symptoms until hours or days after the initial brain injury. Delayed symptoms are why all victims in accidents that affect the head or neck should receive immediate medical care.
Some TBI symptoms subside within one or two weeks with treatments such as bed rest and fluids. In more severe cases, however, a victim could suffer long-term effects. These may include memory loss, mental fog, cognitive difficulties, confusion, moodiness, personality changes, changes in sleeping patterns, seizures, chronic headaches or migraines, and motor function disabilities. Brain injuries are extremely serious. If you or a loved one is struggling with the aftereffects of a TBI, contact our Albuquerque attorneys to discuss bringing a claim.
Call (505) 373-3333 Today for a Free Consultation
If you have reason to believe that someone else is responsible for causing the TBI that has impacted your life or that of a loved one, do not hesitate to seek legal advice from Ring Jimenez, P.C. Our local traumatic brain injury attorneys in Albuquerque can review your case and discuss your recent accident for free. If we believe you have grounds to file a TBI claim against a negligent party in New Mexico, we will assist you with the legal process. Start your traumatic brain injury claim today. Call (505) 373-3333 for a free consultation.