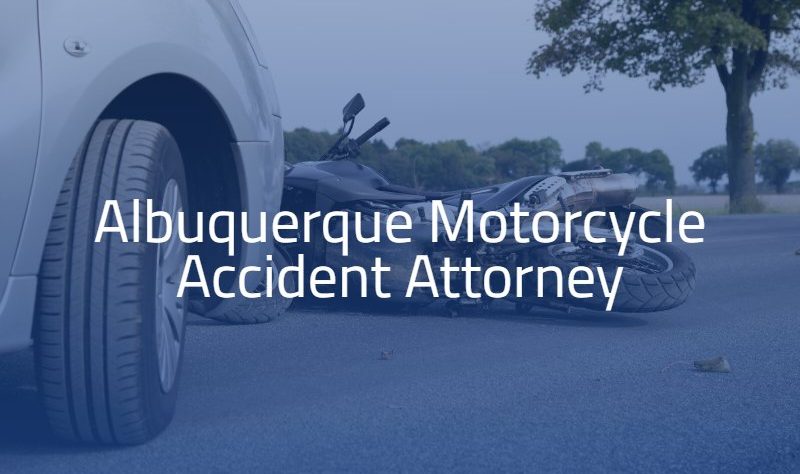 New Mexico has 27 scenic byways and trails for sightseeing and exploring by motorcycle. Motorcycling is also a popular way to commute in downtown Albuquerque. Unfortunately, negligence can make motorcycling more dangerous than it needs to be. On average, a motorcyclist was in an accident every 8 hours in New Mexico in 2018. Negligent and reckless drivers caused many of these collisions.
If you think someone else's negligence caused your motorcycle accident, do not hesitate to contact Ring Jimenez, P.C. for a free consultation with our Albuquerque motorcycle accident attorneys. The local and experienced motorcycle accident experts at our law firm may be able to help you recover compensation from the at-fault party.
Motorcycle Accident Resources:
Why Hire Our Albuquerque Motorcycle Accident Lawyers?
We understand the importance of direct communication with your attorney. We get to know our clients and give them constant updates about their cases.
We have recovered millions of dollars for our clients in hundreds of successfully resolved cases. We know what each case needs to succeed.
We recognize the severe and lasting damages that can come from a motorcycle accident. Our Albuquerque motorcycle accident attorneys will fight for the compensation you need to move forward.
We are here to make things easier after a motorcycle accident in Albuquerque. That is why our law firm accepts all cases on a contingency fee basis – so you can have financial peace of mind.
What Causes Motorcycle Accidents in Albuquerque?
Motorcycle accidents can occur for several reasons. Identifying the cause of your accident is the most important step after a motorcycle accident; you will need to know who is responsible for your injuries before you can file a claim. The following are common causes of accidents.
Texting and driving
Drowsy driving
Drunk/drugged driving
Speeding
Reckless driving
Tailgating
Weaving between lanes
Red-light running
Making unsafe lane changes
Roadway defects
Bad weather
According to data from the New Mexico Department of Transportation, the top cause of motorcycle accidents in 2018 was human error. The main culprits were excessive speed, driver inattention, and alcohol/drug impairment. Road defects, mechanical defects, bad weather, and crossing animals also cause motorcycle wrecks in the Chihuahuan Desert and throughout New Mexico. The attorneys at our law firm may be able to take the cause of your motorcycle wreck and turn it into a personal injury lawsuit on your behalf.
At Ring Jimenez, P.C., we stand with Albuquerque's motorcyclists. We are passionate about protecting the rights of motorcyclists and demanding justice for them after serious accidents. We start each case by listening to the client's story and investigating the accident in more detail. Our Albuquerque car accident lawyers make it their goal is to identify the party or parties at fault for causing a devastating motorcycle accident based on the cause of the crash.
New Mexico's Statute of Limitations
In some motorcycle accident cases, you may choose to pursue a personal injury lawsuit instead of or after filing an insurance claim. Personal injury claims may be appropriate in cases where your damages exceed policy limits, you suffer catastrophic injuries, or the insurance company acts in bad faith. However, you will need to file your claim before the statute of limitations passes.
In New Mexico, you have three years from the date of your motorcycle accident to file a personal injury lawsuit. If you fail to file your complaint by this date, the court will likely dismiss your claim and prevent you from claiming the compensation you need to recover.
While statutes of limitations may seem limiting, they provide several benefits to the legal system. They prevent defendants from the threat of an unspecified lawsuit, and they ensure each side brings the freshest evidence and witness testimony to the courtroom. To ensure you meet your statute of limitations, contact an attorney at Ring Jimenez, P.C. as soon as possible following your accident.
Should You File a Claim After an Accident?
Since New Mexico is a fault-based accident state, you will generally need to prove that someone else's negligent actions directly caused your accident. To establish this negligence, you and your lawyer will need to gather enough evidence to support four crucial elements.
Duty of care: The at-fault party owed you a duty of care at the time of accident. All drivers, for example, have the responsibility to drive safely and obey traffic laws.
Breach of duty: The at-fault party breached his or her duty of care in some way. For example, drinking and driving is a breach of duty.
Direct causation: The at-fault driver's breach of duty directly caused your accident.
Damages: You suffered economic and non-economic losses in the crash that you can claim in your lawsuit.
If you are filing a claim over a defective motorcycle part, the burden of proof is slightly different. You will need to establish the following facts to secure compensation.
You suffered an injury or losses.
The motorcycle part was defective.
The defect caused your accident.
You were using the part as intended at the time of the accident.
What Compensation Is Available for a Motorcycle Accident in Albuquerque?
A personal injury claim against the person or entity that caused your motorcycle accident in Albuquerque could lead to compensation you can use to move forward. If we find evidence that a negligent driver, careless road maintenance crew, or part manufacturer caused your motorcycle accident, we will go up against that party in pursuit of maximum compensation for your losses.
Motorcycle repairs
Totaled vehicle replacement
Travel costs
Past and future medical bills
Lost wages
Disability-related losses
Emotional distress
Pain and suffering
Permanent scarring or disfigurement
Punitive damages
The value of your motorcycle accident claim will directly correlate with the extent of your losses and damages. If you have a catastrophic injury, your case will generally be worth more than with minor injuries. Our attorneys in Albuquerque can review your case during a free consultation to help you estimate the value of your losses.
Contact a Motorcycle Accident Lawyer Near You Today
If you or a loved one has injuries from a motorcycle accident in the greater Albuquerque area, do not hesitate to contact us. Ring Jimenez, P.C.'s Albuquerque personal injury attorneys truly care about what happens to injured motorcyclists in New Mexico. We want what is best for you and your family in the difficult aftermath of a motorcycle accident. We can help you if you have broken bones, lacerations, road rash, a traumatic brain injury, or another serious injury from a motorcycle accident in Albuquerque. Discuss your case with an Albuquerque motorcycle accident lawyer in detail today by calling (505) 295-6008.
Additional Resources
Determining and Proving Fault in a T-Bone Car Accident
What Are the Benefits of Hiring a Personal Injury Lawyer
How Long Does it Take for an Insurance Company to Settle a Claim?
Client Testimonial: 5/5
★ ★ ★ ★ ★
They told me everything that I needed, or wanted to know about my case.
-P.B.
More Client Testimonials