In a matter of seconds, a car accident can cause life-altering injuries or end the life of someone you love. In New Mexico, one crash occurred every 11 minutes in 2018. The state's total car accident count in 2018 was 46,786 accidents, 19,790 injuries, and 392 deaths. The vast majority of these car accidents were preventable and had to do with negligence or human error.
With experienced auto accident attorneys in Albuquerque, Ring Jimenez, P.C. has the knowledge and resources to help you with any type of car accident claim. We will tailor our advice and strategies to suit your unique needs. If you or a loved one were injured in a recent accident in Albuquerque, contact us without hesitation for a free legal consultation. Someone may owe you and your family financial compensation.
In this guide:
Why Hire Our Albuquerque Car Accident Lawyers?
We are a full-service personal injury law firm that can see your case through from start to finish.
We are committed to case results. Our Albuquerque personal injury lawyers, Iris Ring, and Francisco Jimenez have recovered millions of dollars for their clients.
We have significant experience handling car accidents in the greater Albuquerque area.
We can advocate for you using the proper resources, employees, and technology.
We offer free consultations and work for clients on a contingency fee basis in Albuquerque.
What Can a Car Accident Attorney in Albuquerque Do for You?
You might need to hire a car accident or personal injury attorney to represent you if you have serious injuries or lost someone you loved. Auto insurance companies in New Mexico often try to downplay these types of claims and offer claimants far less than their damages are worth. An insurer will have no choice but to offer a fair amount, however, with a lawyer advocating for you. Your car accident lawyer will negotiate a fair outcome for your losses while you focus on healing.
Should I File an Insurance Claim?
Soon after your car accident, an insurance adjuster may reach out to you and ask you to provide a statement about the crash. He or she may claim that this statement can help you reach a settlement faster, allowing you to recover from your damages. However, this is not always the case.
Insurance companies are responsible for paying for your damages after an accident. Because your settlement comes directly out of their pockets, these companies often try to justify providing less compensation than what you actually deserve. Providing a premature statement can harm your future claim.
At this stage in your case, you may not know the full extent of your injuries and the damages you can claim. If you make a statement about your injuries and later discover that you require more compensation, the company may use your previous statement to discredit you or justify a low offer. You should not speak to any insurance representative until you speak to your attorney.
Auto Accident Laws in New Mexico
Under New Mexico's fault laws, a negligent person will be responsible for his or her actions. Negligence behind the wheel comes with a cost in New Mexico. The at-fault driver will have to pay for a victim's past and future losses, including medical expenses and property damages, through insurance coverage. Use a lawyer to identify the at-fault party and file your insurance claim as soon as possible.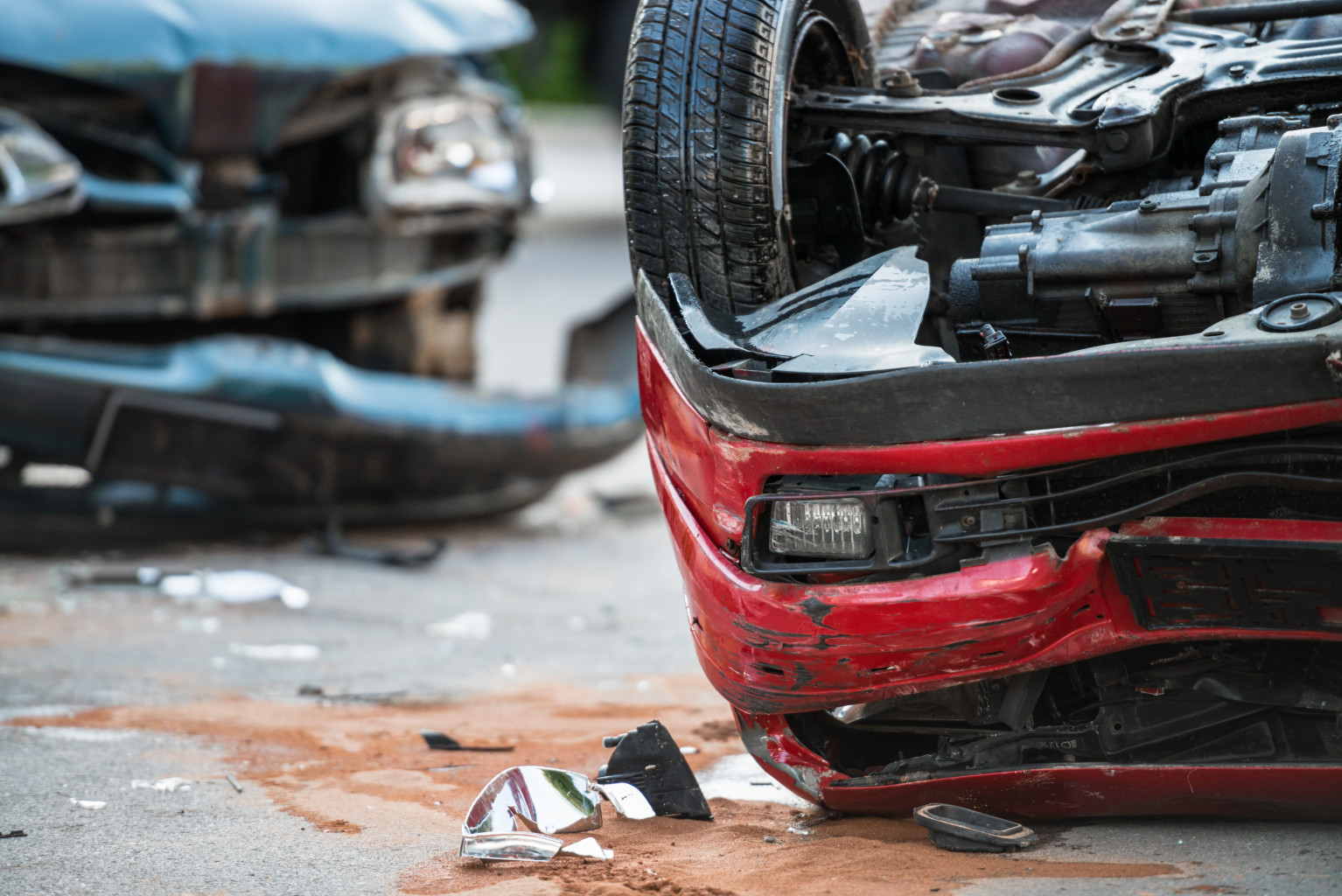 In New Mexico, you have no more than three years to file a car accident claim before the statute of limitations runs out. You could have more or less than three years, however, if your case is an exception to the rule. It is important to talk to an attorney about filing a case as soon as possible after your auto accident. If the at-fault party tries to allege that you contributed to the crash, this could reduce your recovery according to the state's comparative fault law. A lawyer can help argue your degree of fault down to maximize your financial compensation.
New Mexico Negligence Laws
Since New Mexico is a fault-based insurance state, you will need to prove that the other driver's actions are responsible for your crash and resulting injuries to seek compensation. In an insurance claim, an independent investigation can establish the evidence you need to prove this liability. If you plan on filing a lawsuit, you and your attorney will need to follow a series of steps to prove negligence.
Negligence is a legal theory that forms the basis of many lawsuits, including New Mexico personal injury claims. To establish negligence, you will need to supply evidence that supports four key elements.
The at-fault driver owed you a duty of care to follow traffic laws and drive safely.
The at-fault driver breached his or her duty of care.
The breach of care directly caused your injuries.
You suffered damages you can claim compensation for in your lawsuit.
Common Types of Damages
The following are common types of damages you can claim in New Mexico car accidents.
Lost wages
Past and future medical expenses
Loss of future earnings
Property damage
Chronic pain
Disability and disfigurement
Loss of quality of life
Post-traumatic stress disorder
How Albuquerque Car Accident Lawyers Help Victims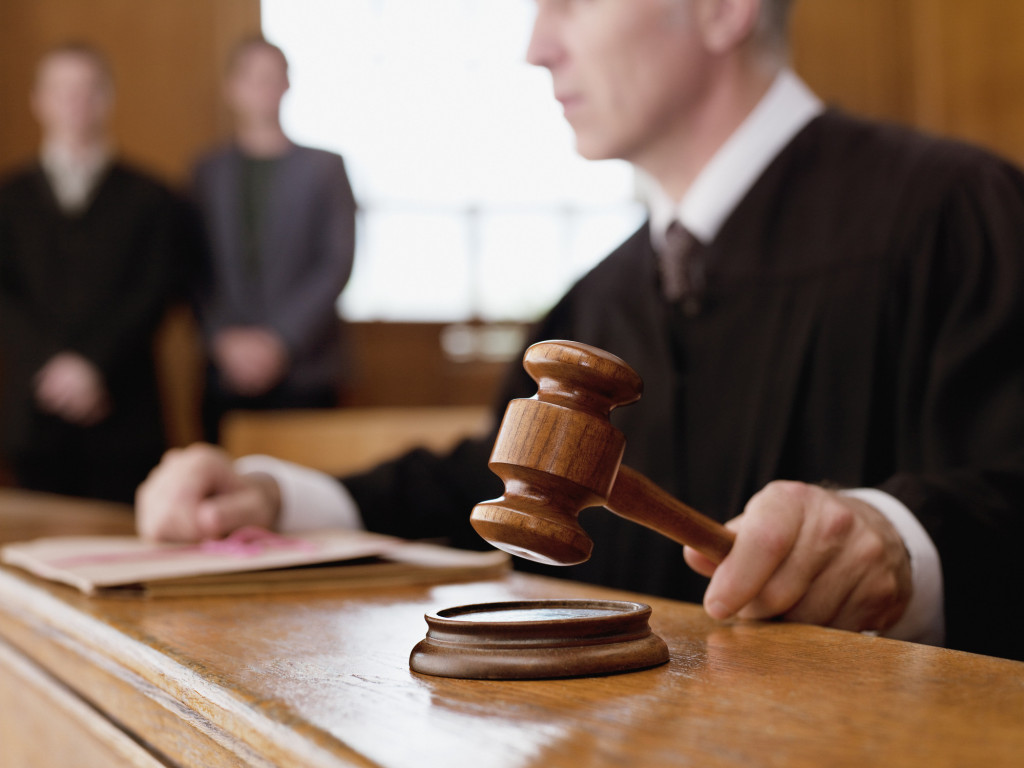 If you are filing a car accident claim, you need an attorney on your side. At Ring Jimenez, P.C., we strive to provide our clients with comprehensive, full-service representation, advocating aggressively for your rights each step of the way. Hiring a car accident attorney from our law firm can provide several benefits to your claim, including the following.
Access to expert witnesses who can validate your claims
Knowledge of New Mexico's civil court system and personal injury law
Experience handling a wide range of car accident claims
Aggressive negotiation skills for countering insurance agents and opposing counsel
Resources to help you receive the care you need to recover from your injuries
Although car accident claims may seem simple, hiring a lawyer provides you with the resources you need to craft a compelling case for your compensation. After your accident, speak to a New Mexico car accident attorney at Ring Jimenez, P.C. to determine your legal options.
Steps To Take After a Car Accident in Albuquerque
While no one expects to be in a car accident, they happen when you least expect them. You can't plan for a car accident in advance, but you can arm yourself with knowledge so you know what to do should you ever be unfortunate enough to be involved in one.
Call for Help: Check everyone at the scene if possible. Report any injuries immediately and get medical attention by dialing 911. The 911 dispatcher will also alert the police. In cases where no one has visible injuries to the point where they need help at the scene, you should still call the police to report the accident and wait there for them to arrive. Don't leave the scene of an accident after the police have been called.
Note that in areas with scarce resources, the police may not come out for a minor accident, so you'll have to file a report at the local police station instead. If this is the case, make sure to take pictures before the vehicles are moved as long as it's safe for you to do so. Your report is your side of the story, so make sure you take the time to give one. If you have an injury, make sure you seek medical attention afterward. Some injuries, such as whiplash, can seem minor at first but become more serious later. Don't delay medical treatment, as that can increase your recovery time and your chances of complications.
Contact Your Insurer: Contact your insurance company and report the accident. There will be a series of questions that will be asked from your insurance company—make sure to answer them as truthfully as possible. The best practice is to write down everything you remember from the accident from how it happened to the conversation that took place between the parties involved. Insurance companies may ask you several questions within a few days to a couple of weeks.
Record the Other Driver's Information: Ask the other driver for their contact information, insurance information, and driver's license number. Write down the year, make, model, and license plate number of the other vehicles involved in the accident. Speak to any witnesses and get their contact information as well. Should your case go to court later, witnesses may be able to give valuable information.
Take Photos: Use your phone to take time-stamped photos of the accident if possible. Aim for the full amount of damage to your car, the accident site, and the other vehicle(s) involved. You can also take photos of any conditions you believe may have contributed to the accident.
Speak to an Attorney: Contact experienced car accident attorneys in Albuquerque as soon as you can. Car accident cases can be complex, and you'll want to ensure both that your legal rights are protected and that you receive the compensation you're entitled to. The Albuquerque car accident lawyers at our law firm help fight against the negligence of irresponsible drivers and the bullying of insurance companies. Don't accept a quick settlement from the insurance company. You are likely entitled to more. Contact the attorneys at Ring Jimenez, P.C. today for your free consultation.
Common Causes of Car Accidents in Albuquerque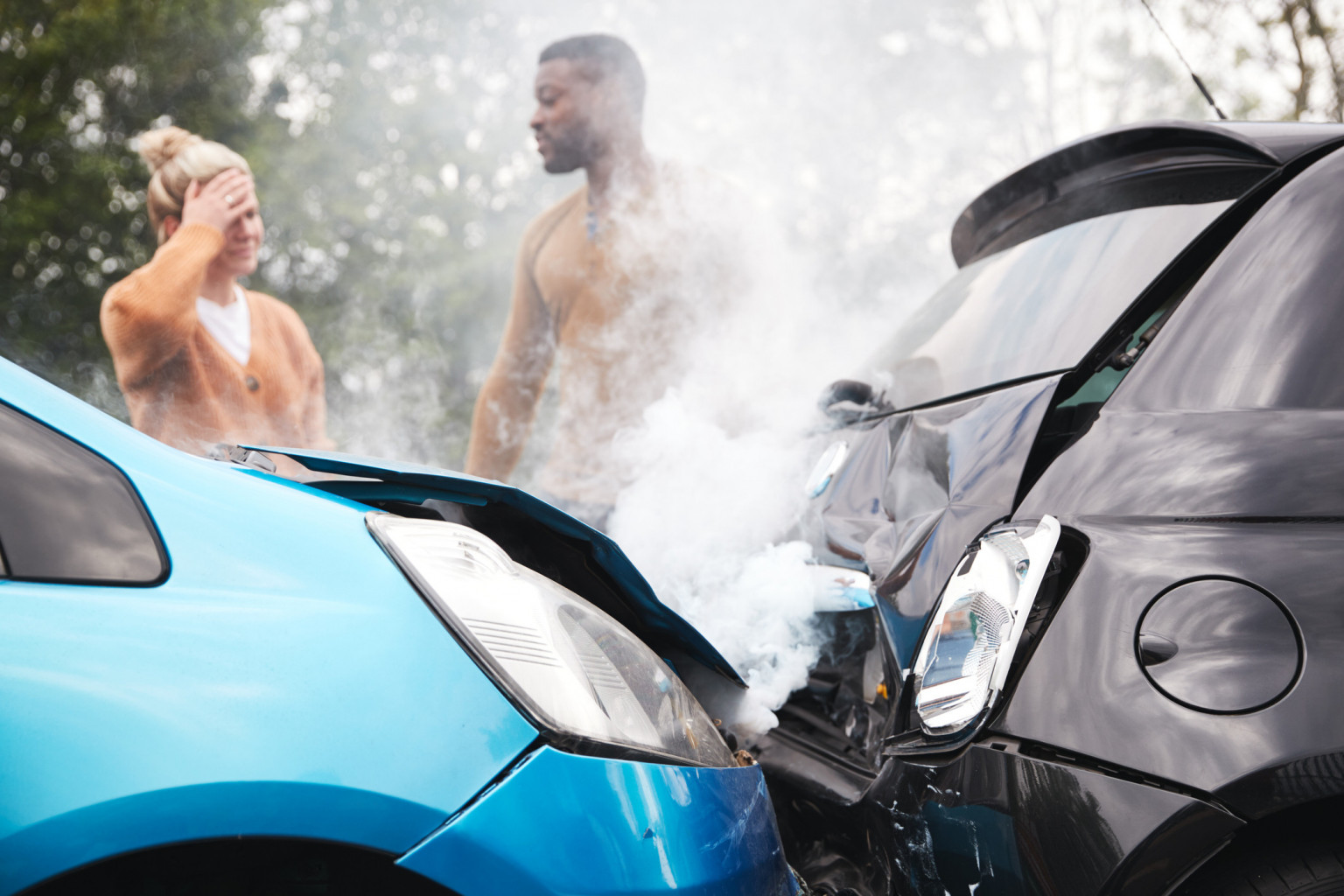 Negligence is the basis for most personal injury and car accident claims in New Mexico. Negligence is the failure to do what a normal and prudent person would in the same circumstances. It can refer to someone breaking the law, behaving recklessly, or being careless. If negligence caused your car accident, the negligent party may owe you financial compensation according to New Mexico's fault laws. Our lawyers can help you discover the cause of your car accident in Albuquerque.
Dangerous Drivers
Negligent and reckless drivers cause hundreds of auto accidents in Albuquerque each year. Common examples of driver negligence are driving while distracted, fatigued, and intoxicated. Speeding, weaving between vehicles, tailgating, and running red lights are also examples of dangerous driving. Each driver in New Mexico must carry car insurance to pay victims for their damages after they cause accidents. New Mexico is a fault state, meaning the at-fault driver will have to pay for damages after a collision. In a no-fault state, this is not the case. In no-fault states, injured drivers seek benefits from their own insurers regardless of fault.
Dangerous Roads
A driver is only as safe as the road he or she drives upon. Roadway defects are a common cause of preventable car crashes, deaths, and injuries throughout Albuquerque. Bad weather such as hard winds, droughts, and extreme heat can contribute to faulty roadways. It is up to the city and state, however, to maintain reasonably safe roads. This means inspecting roads regularly and responding quickly to reports of defects, such as potholes, cracks, road separation, uneven shoulders, debris, downed power lines, and missing guardrails. If an ignored roadway defect caused your auto accident, the government in New Mexico may owe you compensation.
Dangerous Cars
Vehicle manufacturing companies owe great responsibilities of care to their customers. They are in charge of designing and creating powerful weapons. It is critical for automakers to take their time to design safe vehicles, manufacture them correctly, and test their crashworthiness. If a defective auto part, such as bad brakes or bald tires, makes its way to a customer, it could cause a serious or deadly accident. If your injuries occurred because of a defective auto part, the manufacturer could be liable for your losses.
At Ring Jimenez, P.C., our car accident lawyers can work closely with investigators to get to the bottom of who or what caused your collision. We can file an injury claim against the at-fault person or party for you. Then, we can demonstrate fault using special legal technologies. Our attorneys will handle the entire legal process for you from start to finish. We will fight to hold a negligent driver or party accountable for his or her actions on your behalf.
Don't Wait – Contact Our Albuquerque Car Accident Attorneys Today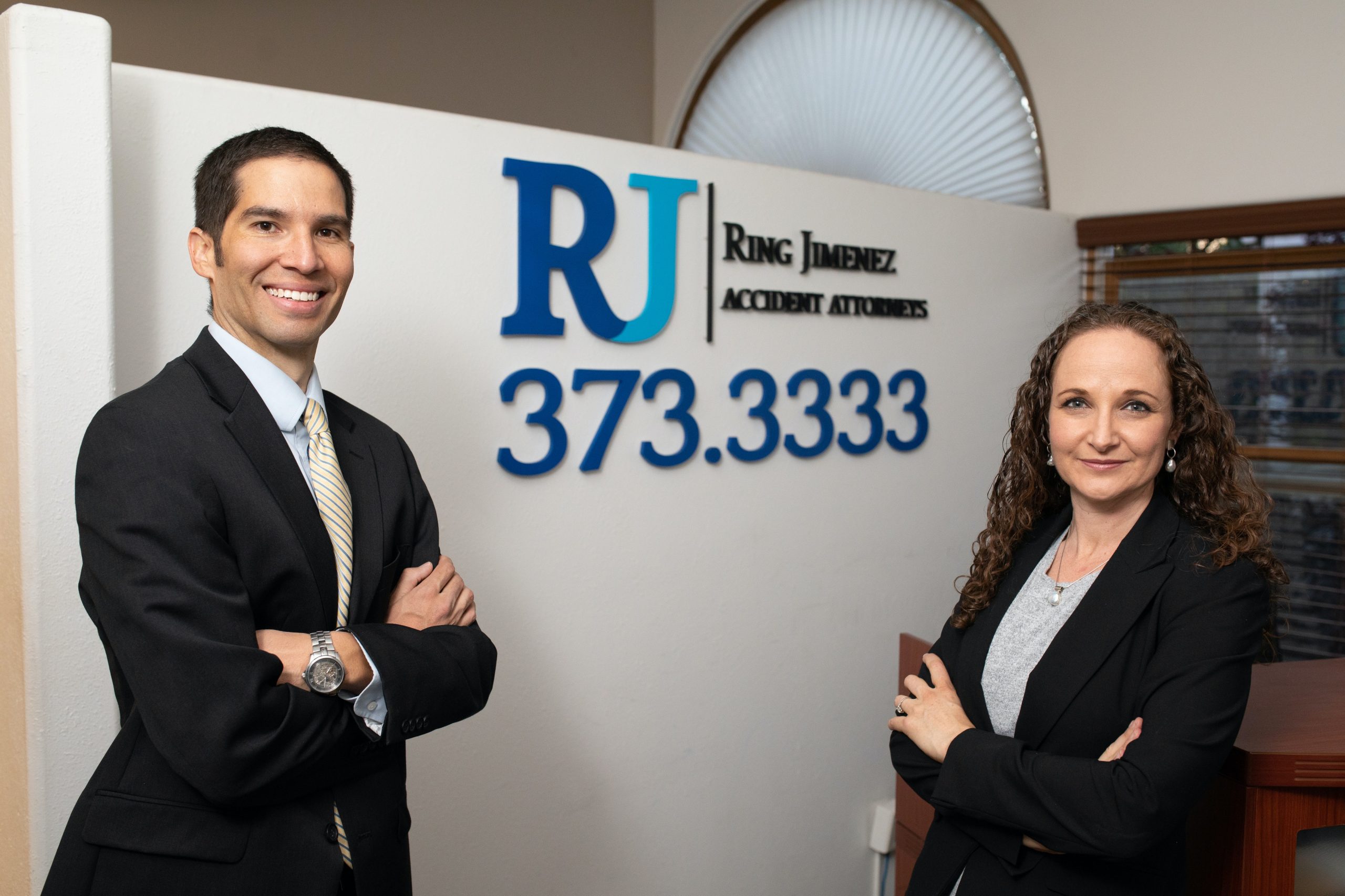 You have rights as the victim of a serious car, truck, motorcycle, bicycle, or pedestrian accident in Albuquerque, New Mexico. Let our lawyers protect them as your legal representatives and advocates during a personal injury claim. We have years of experience and case results supporting us as the right choice for you. Our Albuquerque car accident lawyers can go up against any defendant – in and out of the courtroom – in pursuit of maximum compensation for your losses. Discuss your recent car accident, personal injury, or a loved one's unexpected death with our Albuquerque wrongful death attorneys today. We care about your future. Call (505) 295-6008 or contact us online now for a free case review at our local law firm. Our team can travel to meet you anywhere in New Mexico if you cannot come to us.
Additional Information and Car Accident Resources
Client Testimonial: 5/5
★ ★ ★ ★ ★
Their expertise is undeniable, and I am forever grateful to Ms. Ring and Mr. Jimenez.
-Jessica M.
More Client Testimonials